Need Mechanical Design for your Manufacturing?
At Hannafin Automation, our team of highly educated mechanical and experienced designers are eager to help improve your current processes. We will work closely with you to design lighter, stronger, more cost-effective parts using computer aided design, simulations, and our mechanical expertise to meet whatever needs you may have. Whether it is a brand-new mechanical process, or optimising an existing process, we are here to help.
Why Hannafin?
Each custom solution we design and implement is created to adhere to three main goals that are common to every industrial automation environment:
1. Reduce unplanned downtime.
2. Improve efficiencies.
3. Increase throughput.
Our versatile group of mechanical designers, software specialists, robotics experts and electricians allow us to solve your mechanical problems with each discipline in mind.
We can design end of arm tooling for your unique needs, Mount your robot to a custom frame, implement linear actuation with an understanding of pneumatics and motor sizing and program everything after it is installed. We are a one stop shop for your automation needs.
Custom Mechanical Design Solutions
The Hannafin Automation team includes a mix of highly educated and well experienced designers that are eager to help you. With our attention to the small details often missed, close communication with our customers, and mechanical intuition, we can create custom solutions to your unique problems. Our resources and expertise include:
Computer aided design
stress simulations
motion analysis
3D printing
Technical drawings
Prototyping, testing and validation
Instructions for installation and operation
Project planning
Installations


With the help of these tools and our experience, we can bring you ideas and designs from a concept, to an installed production solution. Hannafin's in-house rapid prototyping can drastically shorten the time to production and provide you with better solutions, faster and at lower cost.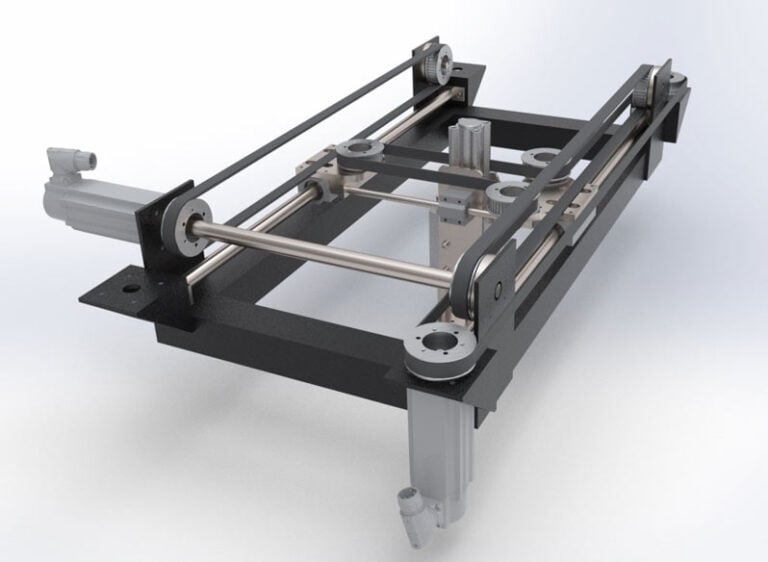 Additive Manufacturing
Hannafin Automation has been paying attention to the recent advances in additive manufacturing and what it can do for you. Additive manufacturing was once thought of as a way to create prototypes, displays or toys, but we are now seeing the potential for production level quality and strength. Do you have a system or assembly that is hard to fabricate, has intricate interior geometry, or has way too many small parts? Or perhaps you have an idea that is too complex for any machinist to mill, turn or weld. Reach out to our knowledgeable 3D printing team and see if we can design your part to be 3D printed using industrial 3D printing. With this method of fabrication we can improve parts consolidation, reduce welds, reduce weight, reduce leaks in flow applications and make your part the way you envisioned without manufacturing constraints.
Local Service
Located in Belleville, Ontario, Hannafin provides a level of expertise and service to industrial manufacturers in Ontario that few other firms can provide. We work on-site as necessary, staying in close touch throughout each phase of the project. After implementation we offer full and highly responsive technical support for all our industrial mechanical design solutions, because at Hannafin, we understand that unplanned downtime costs your company money.